WILDLIGHT PHOTOGRAPHIC SAFARI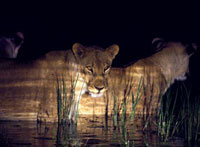 . SPECIALIST PHOTOGRAPHIC SAFARIS.

-BOTSWANA-
OKAVANGO DELTA, SAVUTE MARSH, CHOBE NATIONAL PARK.
Join us as we take you into some of the most pristine, untouched and unique wilderness left in Africa. Observe in their natural habitat, some of the greatest concentrations of wildlife anywhere on the planet. Through patient and discreet interaction learn about the predators and prey. Immerse yourself in this beautiful environment as we seek to capture the moment.
Tailor made for photographers by photographers.
WILDLIGHT BOTSWANA 2009 departures are open for photographers only. With an emphasis on knowledge sharing our priorities ensure an extended time in the field: allowing photographic opportunities to develop and giving you, the photographer, the exposure & environment to achieve your vision (and perhaps a gin & tonic while you wait.)
Your support team consists of 2 professional photographers / ecological guides: Grant Reed & Dean Fitzpatrick.

Dean Fitzpatrick grew up in the pristine wilderness of New Zealand's South Island where from an early age he witnessed the beauty, fragility and awesome variety of nature. These observations developed into a passionate career as a wildlife photographer, guide and conservationist. The last decade has been spent between Southern Africa and the Pacific honing these skills. Until recently Dean has been living and working in the Okavango Delta, Botswana, involved in safari lodge management.
Grant Reed, director of both Letaka Safaris & the Okavango Guiding School, is an author ("Okavango- Spirit of Life") and wildlife documentary presenter ("From Dust to Dust- the Story of Lake Ngami"). Grant holds a post-graduate degree in Nature Conservation, is one of only 3 qualified guide trainers in Botswana and has been leading special interest natural history safaris for the past 15 years in southern Africa.
Grant lectures annually in Britain and the USA on Bird watching and Conservation in southern Africa
Dean and Grant have combined their extensive knowledge of flora & fauna with years of professional photography & guiding experience in Southern Africa to bring you this unique safari experience:
You will be camping in comfort and style at secluded sites within Botswana's prestigious Game Reserves & National Parks. Carefully selected areas of operation add the dimensions of walking and night drives. We will be traveling in spacious open style safari vehicles so plenty of room for yourself & your equipment.
Delicious meals & en-suite accommodation will be the responsibility of our Camp chef and his assistants, enabling you to fully focus on your Images, no participation is required

DEPARTURES 2012:
8th September
19th September (Fully booked)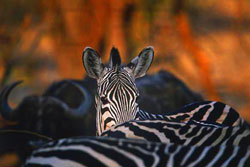 ------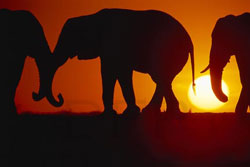 ITINERARY:
Day 1 - 3 Xakanaxa: Moremi Game Reserve. Okavango Delta.
Fly into Xakanaxa from Maun, Botswana.

Day 4 – 6 Khwai River: Moremi game Reserve, Okavango Delta.
Day 7 - 8 Savute, Central Chobe National Park
Day 9 -10 Chobe River: Northern Chobe National Park
Day 11 Onward travel
Xakanaxa:
Lying in the heart of the Moremi game reserve. With beautiful ebony woodlands skirted by lush flood plains and dotted by seasonal and permanent lagoons Xakanaxa region is renowned as one of the best game viewing areas in Botswana. , Hyena, Hippo, Sable Antelope, Wildebeest, Kudu, and many more predator and antelope are resident. Most of Botswana's 550 birds have been observed here, including Pel's Fishing Owl and the Slaty Egret.

Kwhai River
Kwahi River marks the Northern most boundary of Moremi game Reserve. The exceptional location of Khwai makes it a regular host to Hippos, Giraffe, and Wilder beast, Waterbuck, Lion, Leopard, Cheetah and Wild Dogs. Birdlife abounds, with exceptional sightings of wildfowl and raptors.
Kwhai affords large Vistas, bank-to-bank views of the river and an interesting array of backdrops that include a forest of dead trees and one of Africans icons the umbrella Acacia.
Savute.
Savute channel and marsh offer a completely different perspective to the lush Okavango delta Savute is famous for its large population of bull Elephant, who are dependent on the scarce water in the region, and the notorious Savute Lion pride. During October/November the conditions are extreme forcing close interaction between predator & prey. A favorite destination of many wildlife photographers savute promises some fantastic action opportunities and nearly always delivers.
Chobe River.
The banks of the famous Chobe River often host herds of buffalo numbering in there thousands. This Northern part of the Chobe National park is also well known for its enormous breeding herds of Elephant. Here is the opportunity to photograph these incredible sights from the water. 100's of elephants emerging as one from within the national park to drink from the Chobe River is an awe inspiring site to witness. Capture large crocodiles as they slide silently by and experience the grace of the 'African Fish Eagle" in full flight.
Price includes:
* All park fees
* All accommodation (en-suite) whilst on safari, 10 nights
* All transfers starting with a charter flight from Maun, ending in Kasane, Botswana
* All meals and drinks (wine, beer, local spirits and soft drinks)
* 11 days professional guiding & support team


Price excludes:
* International flights to Maun, Botswana (we can arrange, pls see below) / From Botswana or Victoria Falls back to Johannesburg
* Any applicable visas,
* Any optional activities
* Travel & medical insurance
* Tips, curios & items of personal nature

Optional Extras to the above itinerary.
Scheduled flights between Johannesburg & the safari
Arial Game flights by light Aircraft or Helicopter (ex Maun)
2 nights at Makgadikgadi Pans staying at Makgadikgadi Camp
Extended stay in Victoria Falls /Livingstone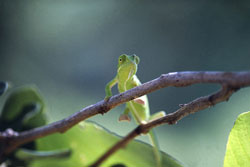 ------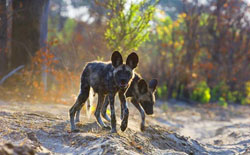 Bookings

For more information, prices & bookings please Email Us - info@island-safari.com
Optional Extras to the above itinerary.
Scheduled flights between Johannesburg & the safari
Arial Game flights by light Aircraft or Helicopter (ex Maun)
2 nights at Makgadikgadi Pans staying at Makgadikgadi Camp
Extended stay in Victoria Falls /Livingstone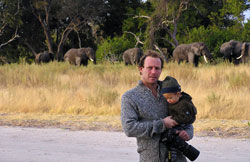 For further information, reservation details or details of packages featured, please go to:
click here

click here


Want to talk to someone at Island-Safari?
or email us quoting the Package of your choice
Action Bar:

Problems mailing? Copy the E-mail address: info@island-safari.com to your E-mail client